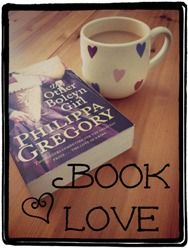 Lizzy Harrison Loses Control by Pippa Wright
'Have you ever noticed that the modern romantic heroine can be, not to put too fine a point on it, a bit useless?'
I mentioned last week that I thought I'd guessed the end of the book, and I'm sorry to say I had. Whilst I found the book easy to read with a fair pace, I don't enjoy books which go out of their way to be 'different' only to end up being exactly as you expect them to be. There were no curve balls or shock horror moments in this book, which is fine if you like that sort of thing, but I'm afraid it wasn't really my cup of tea.
The book does what it says on the cover, Lizzy Harrison does indeed 'lose control' but I thought it was all rather predictable. Pippa Wright tries to distinguish Lizzy as someone who isn't likely to swoon after the first rugged man she comes across, falling helplessly into his arms and she does succeed in creating a 'leading lady' who is unlikely to behave in such a manner and a creates a character who is incredibly likeable. I know I'm probably not the only person who could identify with many of her personality traits but throughout the book Pippa Wright leaves blatant indicators of what will occur later on in the story and I found myself wishing for a bit more mystery and intrigue. She could have taken it in so many different directions!
I think it would have been better if Pippa Wright hadn't spent so much time convincing the reader that Lizzy was your upright ordinary girl in control of her life and had instead broadened the story a little more.
I think this book would be good as a light holiday read and there are some amusing laugh out loud moments. I think perhaps I was the wrong person to read this book, as it was well written it just didn't do it for me.
And look here, I have created my very first blog badge and linky! If you've read a good book recently or written up a review please feel free to add it to the linky and steal the badge to share some book love!
Let me know what you think too :)
Currently Reading:
Set in Stone by Catherine Dunne
Every family has its secrets. Most are best left alone...