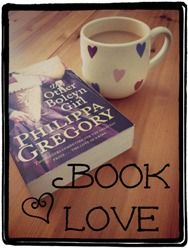 This week I'm linking up with a book recommended by Mummy Barrow for her book club. I was a bit wary as I don't often read 'thrillers' - I find my imagination overtakes me and I end up freaking out at the slightest noise(!) but I thought the premise sounded too interesting to pass up.
Gone Girl by Gillian Flynn
There are two sides to every story...
'What are you thinking, Amy?' The question I've asked most often during our marriage, if not out loud, if not to the person who could answer. I suppose these questions stormcloud over every marriage: 'What are you thinking? How are you feeling? Who are you? What have we done to each other? What will we do?' Just how well can you ever know the person you love? This is the question that Nick Dunne must ask himself on the morning of his fifth wedding anniversary when his wife Amy suddenly disappears. The police immediately suspect Nick. Amy's friends reveal that she was afraid of him, that she kept secrets from him. He swears it isn't true. A police examination of his computer shows strange searches. He says they aren't his. And then there are the persistent calls on his mobile phone. So what really did happen to Nick's beautiful wife? And what was in that half-wrapped box left so casually on their marital bed? In this novel, marriage truly is the art of war…
It's difficult to review this kind of book as in order to tell what happens, you have to reveal the secrets of the plot which is what makes these types of books so clever.
It is an incredibly well thought out storyline, brilliantly written. I was completely drawn into the world that Gillian Flynn created and fell hookline and sinker for the plot which meant I didn't see several of the unexpected twists which is a good sign I'm invested in the story!
I will admit that I thought the ending was a bit weak. To me, it just seemed to come out of the blue as quite a neat way to tidy up the story but not very fitting with the emotions we'd previously seen in the characters. I do think there was scope to weave it into the general story a bit more. But you can't have everything!
I would recommend it if you like psychological thrillers. Even if you don't I would give this a go. I didn't find it as creepy as some of the other thrillers I've tried such as James Patterson - I felt I could be a bit more detached with this story.
A very very good book. I'm so glad I decided to read it actually!