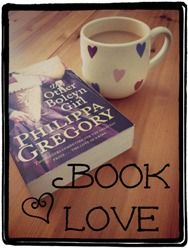 Reading Lolita in Tehran by Azar Nafisi
A memoir in books
This is one of those reviews where I start with "I didn't know what to expect..." because, I didn't! This was a book that had been recommended to me and honestly would never have entered onto my reading list had it not been. I knew nothing about the book before I started reading it, to the point where I didn't realise that it was a true story until a couple of chapters in!
The book is about Azir Nafisi, a former university lecturer who forms a book club with seven of her former students in Iran. They meet secretly to discuss works of fiction which have been forbidden following the Revolution. Through the meeting of this book club we learn how the changes affected these women from all different walks of life, and their struggle to be seen as independent, individuals.
I will be honest and say I had no idea of the political ins and outs of Iran and what the country was like before reading this book. I was quite shocked at how little I knew.
Each chapter focuses on a different work of fiction the group are studying and
I really enjoyed the way Nafisi referred to the different works throughout. I hadn't heard of some of the books before and have certainly added some of them onto my reading list. I did struggle with some of the comparisons she made between the classical works of fiction and the realities faced by the Iranian people but I didn't think it detracted too much from the book.
I was surprised at the way Nafisi talked about war, shootings and bombs as though they were as normal as visiting the shops. One of the lines that really stuck with me was "in the midst of gunshots and chants we hugged, and chatted about the almost two decades since we had last seen each other." It's crazy to me that violence could be such commonplace that you would be able to carry on in that manner!
I was completely absorbed by the stories, I think it's a shame Nafisi wasn't able to go into more detail about where each of the women ended up but sadly we only get snippets of their endings (such as they are) I also wish she had gone into a bit more detail about the individual girls whilst they were all in Iran. I like to hear personal anecdotes but I felt
that Nafisi relayed stories of torture, imprisonment and other atrocities in quite a flat manner and without sympathy. Whether that is because after years of suffering similar occurrences she learned to put her emotions aside, I don't know, but for someone reading this for the first time, and being utterly appalled, I would have expected it to be told in a more outraged fashion rather than simply facts upon a page.
However, I am very pleased I decided to read this book and if you enjoy literature, then I would definitely suggest giving this book a go.
Currently reading: The Long Story by Andrea Levy